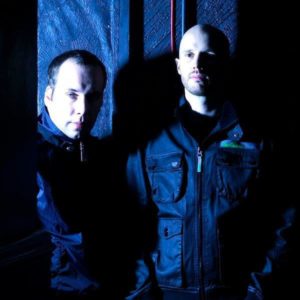 HEAVYFEET
Between 2007-2012, Mike Burgess and James Medina released their trademark bass-heavy music under the guise of HeavyFeet. During this period the duo completed over 60 remixes for a variety of major and indie labels across the world, as well as releasing original work through the likes of Black Butter Records, Passenger Records and Champion Records, seeing them collaborate with names including DRS, Nate James, Jenna G and many more.
During their production career, HeavyFeet operated Stamp! Beats, a label well documented for breaking new ground within the world of releasing music digitally over a twelve month period. The business model that was created to operate the label was featured across a number of media platforms (including IDJ Magazine) and Mike and James continue to promote their preferred style of DIY work ethic to upcoming artists today, through a number of UK music industry conference appearances.
Having toured and conducted business in most major music territories across the world (including the US, Australia and South Africa) during their five years of studio tenure, HeavyFeet have gone on to increase their industry reach in a number of other areas. With an extensive radio production background between them, Mike and James have worked on production for both the BBC and a variety of international dance music shows. 
HeavyFeet's bass-driven studio production and engineering skills continue to be called upon by a variety of artists and as well as providing Au0026amp;R services to a number of artists, labels and brands, HeavyFeet manage a small roster of artists and songwriters across the electronic dance music scene.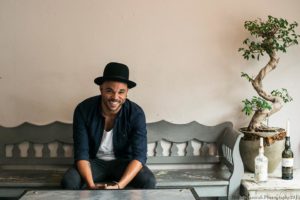 NATE JAMES
In eight amazing years since he sprung to the critics attention with his debut Set The Tone, Nate James has risen to become one of the most successful independent recording artists around the world. In November 2007 he was crowned Best Soul artist at the Kickers Urban Music Awards, following on from his Italian Festivalbar award for Best International act in 2006. His second album Kingdom Falls was also nominated at the UMAs for Best Album. Nate's live following continues to grow with a headline gig at Indigo O2 and a sell out show for Switzerland's AVO Sessions in Basel cementing his reputation at the end of 2007. In early 2008 he will perform his first live shows in the USA and hopes to add another continent to his global success story. With massive airplay hits in Europe u0026amp; Japan including Universal (Top 3 Japan), The Message (Top 5 Europe), Justify Me (Top 10 Europe), Back To You (Top 20 Europe u0026amp; Japan) u0026amp; Music (duet with Paolo Meneguzzi – Top 10 Italy) Nate James has sold 200,000 albums and appeared on over 500,000 compilations in the last two years.
Aside from the gratification of performing his self-written songs to the masses, Nate James can also be proud that he has done things the hard way by staying independent and keeping ownership of his recording masters. His self-funded Frofunk label has teamed up with various record companies around the world to release his albums in each territory. It might not be the overnight success story that we're used to in this American Idol era but with two successful and critically acclaimed albums under his belt and a global presence that stands him apart from most British artists Nate certainly isn't complaining. As the music industry develops, authenticity u0026amp; longeviety are the keys to real success.
On it's release in 2007 sophomore album Kingdom Falls was described by critics, in turn, as 'fantastic','glorious', 'a masterpiece' as well as 'lush u0026amp; masterful'. Featuring live orchestral arrangements paired with modern beats and Nate's 'honey-lovely' vocals, the new songs such as Choke and Outta My Head were already well knows by the live devotees. Debut album Set The Tone with it's live band funk sound, had been heavily influenced by the classic soul artists Marvin Gaye and Stevie Wonder and helped earn Nate two MOBO nominations in 2005 for Best Newcomer and Best Ru0026amp;B Artist and another nomination for Best UK Male in 2006.
In between the the two albums Nate released the 4 Track Funkdefining EP (including a 5th bonus track on iTunes), colaborating with some of the best producers in the UK including Mark Hill, Johnny Douglas, Danny .S. u0026amp; Don-E. The title track to the EP, Funkdefining, was later featured in the Hollywood movie Run Fatboy Run produced by David Schwimmer. Another track on the EP See You 'Round, co written with Colin Emmanuel, featured the Liverpool Session Orchestra who would subsequently take up such an important role on the Kingdom Falls album.
Nate James, originally from Woodbridge in Suffolk, has toured around the world – headlining festivals and gigs outside the UK in Italy, Germany, Holland, Belgium, Poland, France u0026amp; Japan… he has toured with and supported some of the biggest names in the business – from starting out on the same London showcase circuit as future stars Amy Winehouse, Corrine Bailey Rae and John Legend to being asked to perform alongside the likes of Simply Red, Katie Melua, Musiq Soulchild, Alexander O'Neil, Omar, Incognito, M People, Beverley Knight, Nizlopi u0026amp; Natasha Beddingfield.